Treat Your Skin With Food
SKINFOOD is the first cosmetic brand to root itself in food.
We believe that nutritive food results
in nutritive beauty for healthy, beautiful skin.
Food Orginality
Brazilian brown sugar rich in minerals, yuja (citron) from Goheung, Jeollanam-do, royal black honey
from the pristine regions in South Asia and healthy tomatoes grown on reputable farms.
With the belief that there is a potential to improve skin with healthy food, SKINFOOD makes
numerous efforts to continually find even better food ingredients.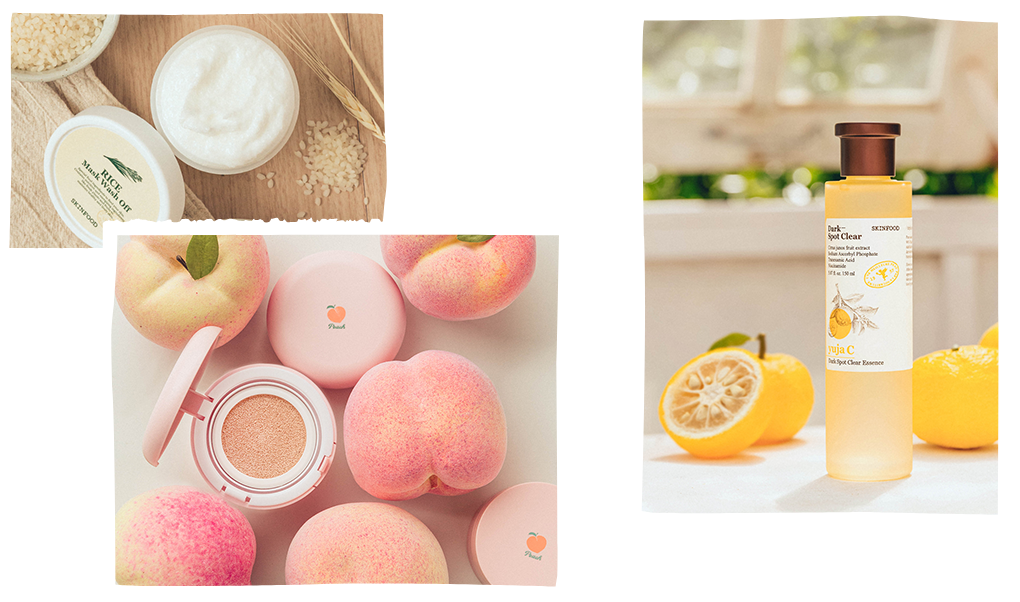 Superior Product
SKINFOOD believes that there is beauty in food and strives to do things the right way,
even if it takes more time. We focus on timeless beauty, not on short lived results.
With this in mind, we research countless foods and create unique ingredients that can only be found in SKINFOOD.
SKINFOOD endlessly researches food that is good for the skin.
We feed your skin the benefits of food that are essential for beautiful skin.